Services Offered by OMC Medical
| | | |
| --- | --- | --- |
| Regulatory Country Submission | Regulatory Strategy | Database Maintenance |
| Regulatory Intelligence | Regulatory staffing-Interim and Permanent | Regulatory Training |
| Software as a Medical Device(SaMD) | UKRP | Labelling and Artwork |
| Design to Sale regulatory assistance | Global Language Translation | Importer Services |
Regulatory Staffing:
We help with all regulatory activities , and there are 2 ways we could do this:
Regulatory Country Submission
Regulatory staffing-Interim and Permanent
Software as a Medical Device(SaMD)
Global Language Translation
Design to Sale regulatory assistance
The new European Union Medical Device Regulation (MDR 2017/745) brings significant changes to previous regulations. The EU adopted the new Medical Device Regulation, replacing the two existing directives, the Medical Devices Directive (MDD) and the Active Implantable Medical Devices Directive. Device manufacturers who market products in the EU must be ready to meet the May 26, 2021 transition deadline (delayed from 2020 due to the coronavirus pandemic). 
OMC Medical assists manufacturers to build a structured and well-managed approach to meet the new EU Medical Device Regulation objective depending on the product portfolio.
The UK has left the EU. There is currently an implementation period until the end of 2020 i.e. 31st December 2020.
As per UK-MDR, there will be a new route to place your medical device in the Great Britain market and product marking (UKCA). From 1 January 2021, the roles and responsibilities of those manufacturing and supplying medical devices and IVDs will change.
Manufacturers wishing to place a device on the UK market will first need to register with the MHRA. See guidance on registrations for more information.
Where a manufacturer is not established in the UK, in most cases it will need to designate a UK Responsible Person to register and act on its behalf. See guidance on UK Responsible Persons for more information.
Manufacturers will need to comply with relevant product marking and conformity assessment requirements for medical devices, including IVDs. 
See for guidance on UKCA mark and Conformity Assessment Bodies and guidance on CE marking and Notified Bodies for more information.
 What we offer:
The Middle East medical device market is considered a manufacturer's future high growth market. Saudi Arabia, UAE, Turkey, and Israel are considered large markets in terms of size and expenditure capacity. From a Regulatory standpoint, most countries have their own systems in place but at various stages of evolution. OMC Medicals offers assistance with the various regulatory requirements of middle east countries. 
Kingdom of Saudi Arabia (KSA)-
SFDA regulatory requirements have extended from 2019 making the requirements looks more complex and complicated; Audits by SFDA is also conducted to check compliance.
Bahrain-
New regulations along with PMS requirements are released which shadows SFDA.
Kuwait-
Medical device listing is required for import and single license can be obtained for temporary period for private patients use.
Turkey-
Must have a CE mark and registered with the Turkish Drug and Medical Device National Databank.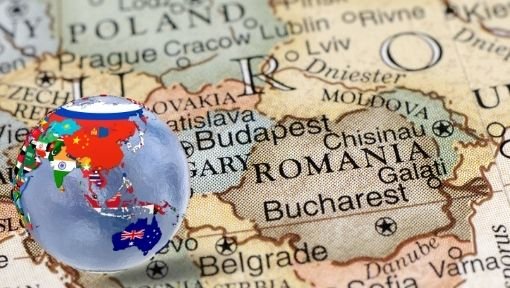 We also help with the following country's regulatory specifications
Pakistan-

 

Regulatory requirements are released in 2018 and requires long list of documentation for Market Access.
India-

 

Medical devices regulations are released from 2019 and required a lot of detailed manufacturing process information to obtain license which takes from 1-2yrs
Bangladesh-

 

Directorate General of Drug Administration regulates the registration requirements; Guidelines for medical devices are released.
China-

 

Extensive regulation exists with samples for inspection and permit is obtained between 2-6 months.
Russia-

 

Registration in Russia is required with the new rules from 2019 adding to its complexity; Many medical device registrations were rejected last year specially looking for details in the functionality of  the equipment. we will help you keep updated with the requirements and market access.
Kazakhstan-

 

Medical device registration is required which requires a long list of documentation. we could also check if you require meteorological committee assessment by the Kazakh authorities.
Ukraine-

 

Registration is required; In 2019 regulations of conformity assessment were amended.
Uzbekistan-

 

Registration is required by Ministry of Health of the Republic of Uzbekistan and may require an audit to ensure continuous market access.
Belarus-

 

Registration is required by the Ministry of Health of the Republic of Belarus. Registration takes 3-6 months.
Kyrgyzstan-

 

Medical devices can be sold after a state registration is completed, where the approval process is from 1-6 months.
The Eurasian Economic Union is an international organization of regional economic integration with international legal personality and established by the Treaty on the Eurasian Economic Union. Member states of EURASIAN regulations are Armenia, Belarus, Kazakhstan, Kyrgyzstan, Russia. A manufacturer can apply for medical product registration in one of the member states and sell the product following successful registration throughout the EAEU.
It can be done in 4 stages: