Blogs, News, and Resources
EUROPEAN UNION (EU) EU guidance on reference laboratories for IVD medical devices | 30 November 2022 EU Commission has published new guidance for candidate reference laboratories in the In vitro diagnostic medical devices field. The document guides laboratories...
read more
Medical device apps are increasingly growing these days. MHRA has issued new guidance on the stand-alone software medical devices, including apps. This guidance is a crucial document for manufacturers and users of such medical devices.
read more
Manufacturers must plan, carry out, and document a Clinical Evaluation in order to comply with the general safety and performance standards outlined in Annex I, as per Article 61. Clinical evaluation is a series of ongoing activities that use scientifically reliable techniques for the evaluation and analysis of clinical data in order to confirm the safety, clinical performance, and/or effectiveness of the medical device when used in accordance with the manufacturer's instructions.
read more
The amended 'Blue Guide' on the application of the product rules 2022' ("Blue Guide") was released by the European Commission on June 29, 2022. The Blue Guide allows a better understanding of EU product regulations and their uniform and coherent...
read more
Subscribe to Monthly Regulatory Newsletter
The technical documentation shall be presented in a clear, organised, readily searchable and unambiguous manner. It shall include all the elements listed in Annex II of EU MDR.
"Professional use" Test Kit - Procedure for registration in UK Novel Corona Virus Disease 2019 (COVID-19) is a different variety of disease that has never been seen in humans before, impacting being a pandemic, and affecting the world since...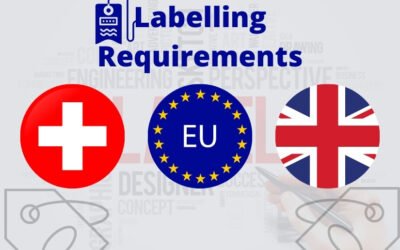 Economic OperatorSwissEUUKAR/RPCH REP on the product label. Name Address of the registered place of business. Deadline: MDD: 26/05/2021 MDR: 26/05/2021 (if applicable depending on transition period)OMC Swiss AR Address: OMCS Medical Gmbh C/O Mr...
Authorised Representatives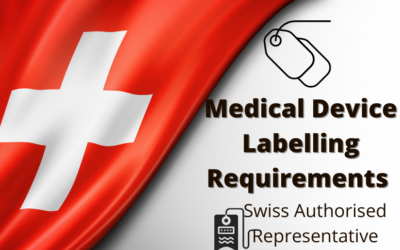 Label Written, printed, or graphic information appears either on the device itself or on the packaging of each unit or the packaging of multiple devices (Art. 2 point 13 MDR). Timeline for Information on Indication of CH-REP "on the device" or "in...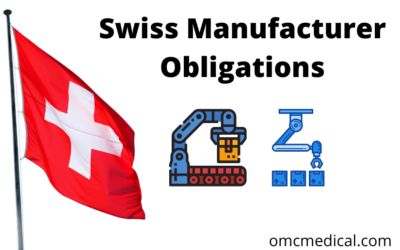 1. Manufacturers outside Switzerland will need to appoint Swiss AR. 2. The Manufacturer will use commercially reasonable efforts to update its technical documentation for the devices, to comply with the requirements of the ordinance, and to...
Obligations of the Swiss Authorised Representative 1. Verify the DoC and technical documentation have been drawn up and where necessary conformity assessment procedure has been carried out. 2. Keep available a copy of the technical documentation,...