The term "animal testing" refers to procedures carried out on living animals for research into basic biology and diseases, evaluating the efficacy of new pharmaceuticals, and testing the safety of consumer and industry products such as cosmetics, household cleaners, food additives, pharmaceuticals, and industrial/agrochemicals for human health and/or the environment.
Since 1937, people have used animals to test cosmetics and pharmaceuticals. To determine a product's safety, manufacturers who want to sell new cosmetic products may utilise animal testing. Companies may decide that animal testing is required in some situations to ensure the safety of a product or ingredient after carefully weighing potential alternatives.
US FDA
The Food and Drug Administration (FDA), in charge of enforcing the Federal Food, Drug and Cosmetic Act, forbids the sale of mislabelled and "adulterated" cosmetics but does not demand safety tests on animals.
Animals are employed to evaluate the safety of cosmetic goods. The FDA encourages the development and use of alternatives to whole-animal testing as well as adherence to the most humane procedures feasible within the bounds of scientific competence. The Animal Welfare Act and the Public Health Service Policy on Humane Care and Use of Laboratory Animals are two laws, along with other rules and policies that govern animal testing that FDA supports and abides. Additionally, the FDA promotes using the least possible numbers of animals in research and testing while still using the most humane techniques feasible within the bounds of scientific capabilities. This is relevant in all situations when animal testing is employed.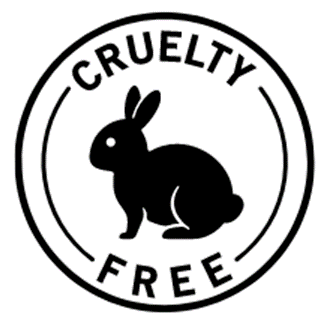 On their labels or advertising, several cosmetic firms claim that their products are "Cruelty-Free" or "Not Tested on Animals." Because these terminologies don't have any official definitions, cosmetic manufacturers are free to use them as they please.
Some companies could limit these claims to their final cosmetic products. To confirm the safety of their products or ingredients, these companies may rely on raw material suppliers or contracted laboratories. Other cosmetic manufacturers may utilise a combination of scientific research, non-animal testing, testing for the safety of raw materials, and controlled human-use testing to support the safety of their products.
CHINA – CSAR
Previously, the Chinese government mandated that all cosmetics products undergo animal testing. Fortunately, some of these rules have been removed from Chinese cosmetics regulations. In 2014, China encouraged companies that produced 'common' cosmetics (such mascara or shampoo) domestically to avoid using animals in testing, although imported goods were still subject to the requirement. China revised its regulations in 2021 to allow some businesses to bring in common cosmetics without first subjecting them to animal testing. However, "special use" cosmetics like sunscreens and hair colour still need to be tested on animals, and many non-animal test techniques are still not authorised by Chinese authorities.
In the European Union, testing cosmetics on animals and marketing such products became prohibited in 2013. This paved the door for efforts to identify alternatives to the typical cosmetics tests that employ animals. Similar laws have been enacted in Iceland, India, Israel, Mexico, Norway and Switzerland. Animal testing by cosmetic firms in the US and elsewhere prevents them from selling their goods in these nations until they modify their procedures. Legislation banning the sale of cosmetics that were tested on animals has been approved in California, Hawaii, Illinois, Maine, Maryland, Nevada, New Jersey, and Virginia. Several Brazilian states, as well as Australia, Colombia, Guatemala, New Zealand, South Korea, Taiwan, and Turkey, have established legislation that prohibits or restricts the use of animals in the testing of cosmetics.
HOW TO CONTROL ANIMAL TESTING?
Numerous products presently on the market are created using components with a lengthy history of safe usage and don't call for extra testing. Businesses can guarantee safety by deciding to use such materials to manufacture products. Additionally, companies can choose between utilising currently available non-animal testing or investing in and creating non-animal tests for novel substances. There are already nearly 50 non-animal tests available, and many more are being developed. These contemporary alternatives can more nearly simulate how people react to cosmetic components and goods than animal experiments, and they are frequently quicker and less expensive. In place of old animal tests that were established decades ago, advanced non-animal testing reflects the most current approaches that science has to offer.
Some businesses utilise animal testing to determine the safety of new compounds before developing or incorporating them into their cosmetic goods. Some claim that this method is unnecessary and cruel because businesses can already create innovative products with hundreds of chemicals that have a track record of safety and don't need any more testing. Furthermore, alternative, quicker, less costly, and more trustworthy procedures have replaced antiquated animal experiments. These methods include computer models and human cell-based studies.
Disclaimer: Regulations/legislations are subjected to changes from time to time and the author claims no responsibility for the accuracy of information.