Cosmetics Regulation in Albania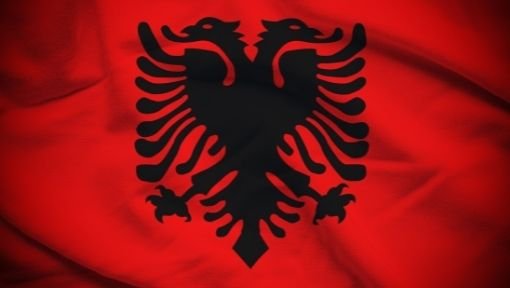 Regulatory Authority:
Ministry of Health, Republic of Albania
Link for RA:
https://shendetesia.gov.al/publikime-kozmetika/
Local regulation:
Law No. 26/2017 for Cosmetic products
Who can register :
Local manufacturers, for any cosmetic product, produced.
The importer, for any cosmetic product, imported and placed on the domestic market.
The distributor, for any cosmetic product placed on the domestic market under the name or trademark or when they modify a cosmetic product that has already been placed on the market in a way that may affect the compliance of the product with the requirements of this law.
Data to be communicated :
A description of the cosmetic product
Product safety report, as provided in Article 10 of this law
A description of the production method and a declaration of conformity with good production practice
Evidence of the alleged effect of the cosmetic product
Data on animal testing, carried out by the manufacturer, persons charged by it or suppliers, in connection with the safety assessment of the cosmetic product and its constituents, including any animal testing, carried out to meet legislative or regulatory requirements of third countries
Process:
Before introducing a cosmetic product on the market, the responsible person must submit the following information to the Ministry of Health through electronic form:
The cosmetic product's category, as well as its names, allow for precise identification.
The name and address of the person in charge, who has easy access to the product's information file.
Country of origin in case of import
The presence of substances in the form of nanomaterials
Data on the safety of nanomaterials related to the category of cosmetic products
List of prohibited or restricted substances for cosmetic products
Name and designation, according to the relevant classification for substances classified as carcinogenic, mutagenic or toxic to reproduction.
Framework formulation, which, in cases of difficulties, facilitates immediate and appropriate medical treatment.
The responsible person notifies the ministry of the original labelling and uploads a legible relevant packaging photo when the cosmetic product is placed on the market.
If the information provided by the responsible person or distributor changes, the responsible person or distributor is required to update the notification filed with the ministry.
Timeframe and fees:
Laboratory Analysis – 10 days
Non-compliance with the law can be sanctioned with fines ranging from 100.000 to 500.000 LEK (approx. 700 – 3500 EUR) and confiscation of the cosmetic products.
Additional information:
The information contained in the product file is made available to the ministry in Albanian or English.
In the labelling, making available on the market and publicity of the cosmetic product, the text, names, trademarks, paintings and other signs are not allowed to be used to create the perception that these products have characteristics or functions which they do not have them.
The information on the label of the cosmetic product is in the Albanian language.